When a tree on your Eastern Suburbs of Melbourne property becomes diseased or dies, grows to an unmanageable size, or adversely impacts your plans for landscaping or building, then you're due for a tree removal. For 20 years, the arborists at Kingfisher Tree Services have been experts in tree services in Melbourne, Eastern Suburbs, Berwick or Frankston.  If you need assistance with trees on your property, Kingfisher are at your service.
Call us today on 0458 733 489 for professional tree shaping services. We'll send a Kingfisher arborist in Melbourne to your location.
How Much is a Tree Removal?
Understandably many factors will influence the tree removal price range, so it isn't possible to provide accurate figures here. However, the following will all impact the cost:
The location of the tree (particularly in regard to buildings and overhead wires)
The size and shape of the tree
The integrity of the tree (is it rotten or hollow?)
Ease of access (e.g., can our machinery easily access the tree or is a cherry picker needed?)
Is stump grinding or stump removal needed?
Is tree pruning in Melbourne a more viable option?
Tip fees (if the grindings and cut trunk blocks are to be removed – you might like to keep these to use as mulch and firewood)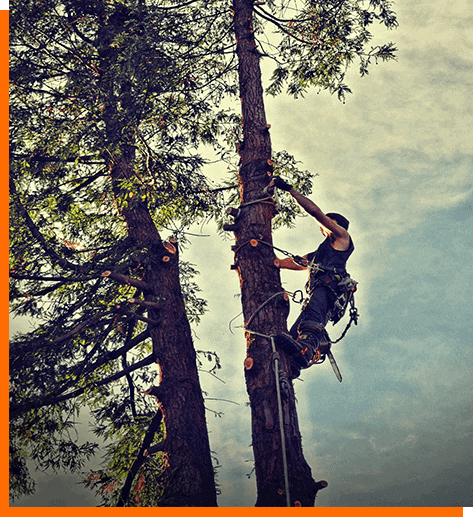 Service Areas
We will travel to almost anywhere around Melbourne and down into the Mornington Peninsula for tree removals. It really doesn't matter if it's tree lopping in Melbourne or a Frankston, we will come out and give you a free quote. There are no hidden charges with KingFisher Tree Services and we stand behind any tree services quote we give you!
Separately, you should consider if there are any costs involved in obtaining council permits for tree removal. Many councils in the Eastern Suburbs of Melbourne have their own rules and may charge different amounts.
In assessing quotes, it is important to compare apples with apples: ask the tree removal professionals about how they will approach the job, and what tools and machinery they will use. This can impact the price and how long it will take them to complete their job. Of course, asking for proof of their qualifications and public liability insurance is a must.
Why Kingfisher Tree Removal?
We are specialists in tree removal in the eastern suburbs of Melbourne in particular. We know the area, and have testimonials from many local clients. Our business is based on an established reputation for honesty, integrity, and competitive pricing. Our arborists in the eastern suburbs Melbourne are qualified and experienced, safety is instilled in our work practices, and we truly appreciate word-of-mouth recommendations.
If you need large tree removal or just tree branch removal, we'd love to hear from you. Call us today on 0458 733 489.